Request a Free IT Consultation
Request a Free IT Consultation
Your small business has unique needs, which means that you will need an IT solution tailored to the specific requirements of your company. We offer free IT consultation to determine the solutions you need to meet the technological demands of your business.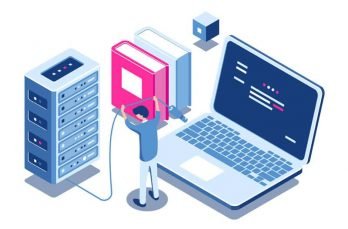 If you have just started your business, you'll benefit from IT consultation. Here are a few of the advantages of going through an IT consultation with us:
You'll know precisely the kind of IT service you'll need to meet your business goals. If you're not sure where to begin, our specialists are ready to help.
We prevent issues concerning your workstations, servers, and other IT machines before they disrupt or halt your business operations. During our consultation, we suggest to keep your IT and network infrastructure healthy and secure.
Our company determines the technology or solutions you need for your business. Instead of guessing which software to install or what hardware to purchase for your company, our specialists evaluate the IT setup in your office and give you a list of useful equipment and software you need.
Our IT Consultation Process
During the consultation, our knowledgeable and friendly staff will ask you questions regarding your company, network, and IT infrastructure. Based on the information our team collects, we recommend one or more of our services, including Payment Card Industry (PCI) compliance, web connectivity services, workstation and server maintenance, and network setup and maintenance. Count on us to understand the unique challenges of your company and work with you to develop a custom IT plan exclusively for your business. Give us a call at
1-602-726-8366
to arrange an appointment with one of our IT specialists.