Make Your Phoenix-Based Business PCI Compliant
You can create opportunities for your small business to achieve a more robust ROI by accepting credit cards as a method of payment. But before your business can begin accepting credit cards, first you need to understand the responsibilities this form of payment entails.
You may already be aware that without the sophisticated technology used by big fish companies, data plunderers tend to prey on small businesses. As your business is a prime target, you need protection against data thieves, or you may suffer consequences including fines, restitution, or the loss of ability to accept cards as payment.
This is where Payment Card Industry Data Security Standard (PCI DSS) compliance comes in. Let's talk about PCI compliance in Phoenix, AZ, and why it matters to your business.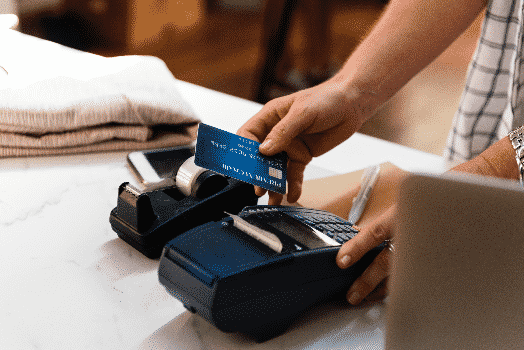 PCI-DSS refers to the data and security protection compliance rules developed, prescribed, and managed by the PCI Security Standards Council. It standardizes the treatment of cardholder data, from the moment the payment system receives the credit card information to processing and bank settlement.
This standard ensures that companies have the kind of infrastructural security that secures the channels where financial information is transmitted, processed, or stored.
Why does it Matter if You are Compliant?
Any business that's tasked with the protection of cardholder data should follow and meet the standards set by PCI-DDS. These standards apply to the business' hardware, systems, and applications, among other aspects.
While PCI DSS is not on the books, Phoenix PCI compliance can bring benefits to your business. In the same way, noncompliance may leave you with adverse effects.
The benefits you may reap include:
On the other hand, the consequences of noncompliance to PCI DDS may include:
RemarkableTEK Helps You Become PCI-DSS Compliant
RemarkableTEK offers a sound solution that helps your business become PCI compliant. Our solutions allow you to protect your customers' end-to-end purchase experience, and dodge costly data loss and the damaged reputation that goes with it.
We offer a solid up-time record, experienced network and support staff, and round the clock operations, so your business has access to reliable, uninterrupted service 24/7/365.
To learn more about our PCI-DDS compliance solutions, call us at 1-855-TEK-3030 today or contact us online now.
Find Out If You Are PCI-DSS Compliant Today!